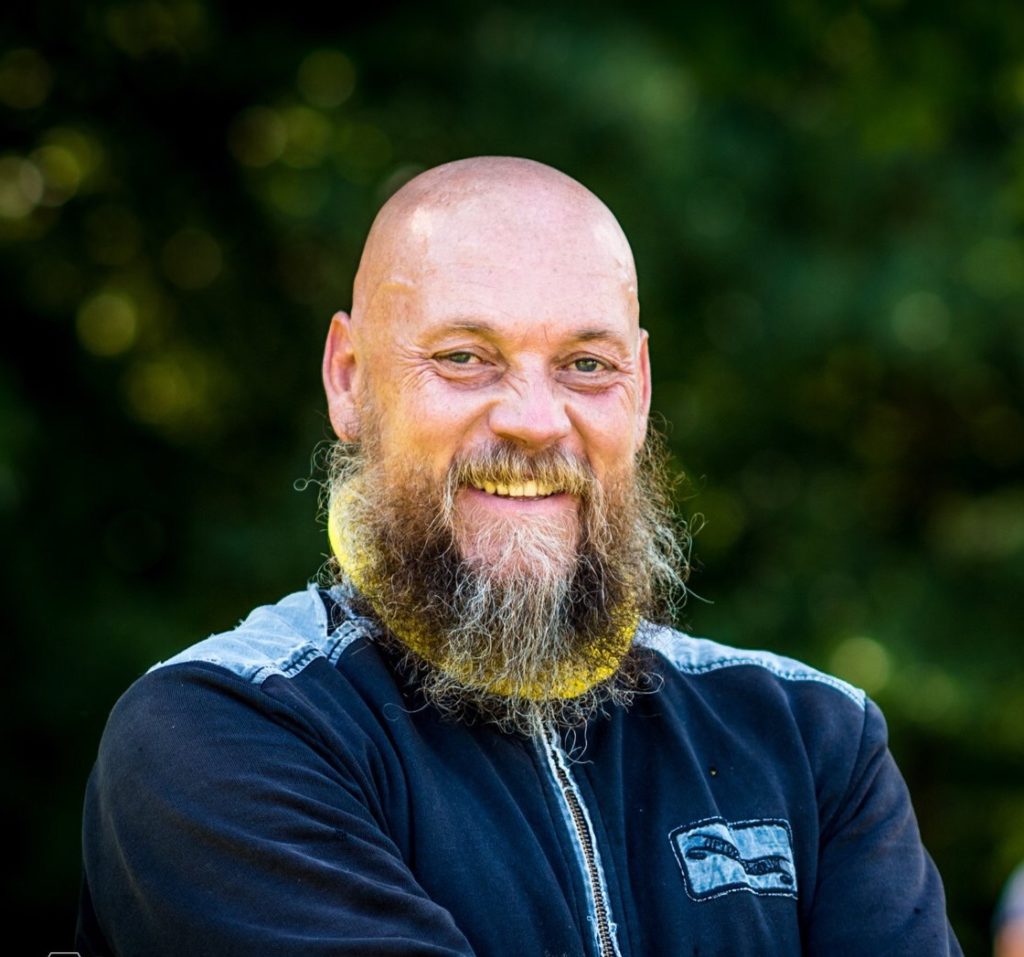 Hello, I am Twannie van Weerde, (1968). I live, together with my partner Nienke Kanngiesser, in a forest house in the north east part of the Netherlands.
Around the age of 40, after more than 20 years of business, came the realization that this was no longer my path. My then employer offered me the space to choose a different path. A social pedagogical training was to be the beginning to find myself again.
During the first few years I was allowed to go through all facets of care. From mentally disabled to psychiatry, from youth detention / youth care to elderly care, I have seen, felt, learned lessons and experienced everything. It was precisely those years that gave me insights to work, to live, to "wake up" with my feeling.
The starting signal to finally be independent and work from there. This by first daring to look at and into myself.
I followed multiple trainings and courses and started working with my 'self'. This included Primal Child training, breath and bodywork, firekeeper and sweat lodge training.
With the experience and training gained, I have been able to guide others in their processes in addition to myself.
Last summer I found the place where Nienke and I were able to create and build the sweat lodge.